ADOPT A SEED
These are our precious babies!
Many of these varieties have been discovered or handed to us by growers and there are only very few seeds (sometimes only 2 or 3). Once these seeds are gone this variety is possibly 'lost' forever.

We're looking for growers who will 'adopt' each of these varieties of seed.
Becoming an adoptive 'parent' to each of these rare varieties is truly a labour of love. It is best suited to backyard home growers who are able to give these seeds the attention and love that they deserve.

You are ELIGIBLE to become an adoptive parent to these precious seeds if you:
have a desire to keep our rare and heirloom vegetable varieties alive

have a protected garden (protected from animals ie. birds, snails, slugs, which may attack the crop)

are willing to go to all measures to prevent the plants from dying

don't go away for extended periods of time leaving the garden unattended

have a knowledge of or are willing to learn how to save seed

enjoy growing new and different vegetable varieties



Becoming an adoptive 'parent' would NOT suit you if you:
go away for a few days and hope that it will rain while you're away

have never grown a garden in your life

are wanting to makes heaps of money from the seed

don't have much time to spend in the garden
​
THE BENEFIT?
In most instances you are able to 'eat' the harvest as well as save the seed. This is the case with most varieties including melons, pumpkins, tomatoes etc.....

Your first name and location is permanently added to the seed packet forever more (this is optional!)
ie. This variety has been reintroduced to us by Mary (a backyard grower from Brisbane)

you learn how to save seed

you are able to contact CSB(A) at anytime to obtain assistance and support.
WHAT HAPPENS IF THINGS GO WRONG?
We are not the seed police! If your seed 'baby' dies we understand. Life still goes on! :0)
In most cases we will have other, albeit few, adoptive 'parents' as a back-up.


WHAT HAPPENS?
STEP ONE: Become a Grower with CSB(A) by clicking on the box below (please allow up to 24 hrs for us to process your membership)
STEP TWO: Choose a seed 'baby' by clicking on the 'Seeds to Adopt' box or from the drop down list in the menu bar. Each seed will come with a seed saving checklist and instructions.
STEP THREE: Once you receive your seed in the mail, plant it, feed it, water it, mulch it, love it (some people sing to it) and watch it grow! It will reward you with its harvest and seed.
STEP FOUR: When seed is ready for harvest, follow the seed harvesting and cleaning instructions provided.
STEP FIVE: Post any seed you have obtained back to CSB(A) using our reply paid address. You are welcome to keep a portion of the seed for your own personal use only. CLICK HERE or below to donate seed.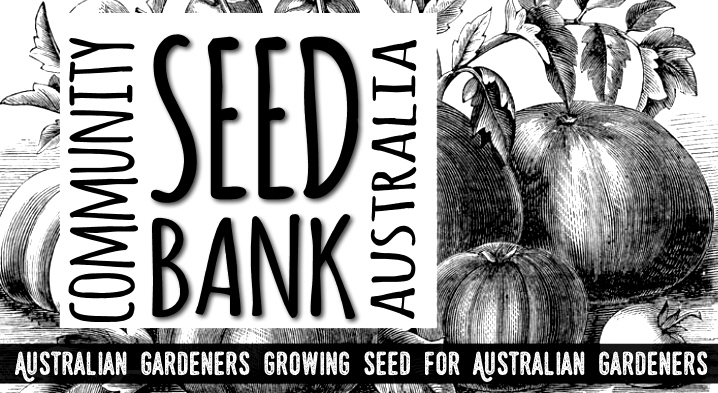 ---