Sow When Guide
Author: The Lost Seed


A useful guide to what vegetables to sow and when in your region.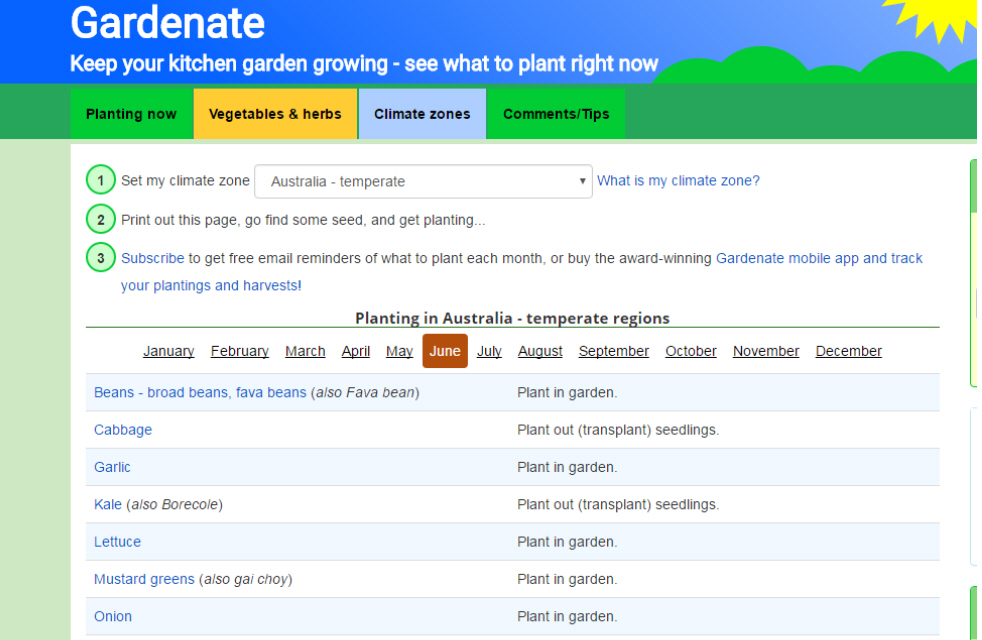 GARDENATE
The Gardenate website is a valuable tool for finding out exactly what's in season & ready to plant for your area. Simply click on the 'Gardenate' link to the left. If you choose to subscribe (optional) updates will be emailed to you regularly each month. This is a free service. We have used this guide successfully now in our own gardens & have found it to be both practical & accurate.



GARDENING AUSTRALIA
Another great reference as to what to what vegetables to plant month-by-month in your climate zone is the 'Gardening Australia' Vegetable Planting Guide. Simply click on the link to the left.