PUMPKIN

FAMILY: Cucurbitaceae
LIFE CYCLE: Annual
POLLINATION: Insect Pollinated
PROCESSING METHOD: Rinsing
SEED LIFE: 3-6 Years
ISOLATION DISTANCE: 244m
Pumpkins may be grouped into basically four different species Cucurbita moschata, Cucurbita pepo, Cucurbita maxima & Cucurbita argyrosperma. While cross-pollination will occur within the species, it will not occur between the species. ie. You could grow Pumpkin 'Dill's Atlantic Giant' (Cucurbita maxima) next to Pumpkin 'Thelma Sanders Sweet Potato' (Cucurbita pepo) & they will not cross-pollinate. However, if you grow a Pumpkin 'Turkish Turban' (Cucurbita maxima) in the same garden as Pumpkin 'Marina de Chioggia' (Cucurbita maxima) they will surely cross-pollinate. Similarly, pumpkins which are Cucurbita pepo will also cross with zucchinis, which are also Cucurbita pepo. The required spacing distance to ensure purity between the varieties is 244m.

"So can I only grow one type of pumpkin or zucchini per year? And, what about the neighbours backyard garden?"
Quite daunting I know! However, there's a trick, a loop-hole which makes it all so much easier! You can grow as many different pumpkins as you like in your own backyard without worrying about your neighbours garden. The answer lies in hand-pollination. If you're wanting to save just a small amount of seed to regrow yourself, you'll only need to hand-pollinate one pumpkin and....... it's super easy!

STEP 1: LATE AFTERNOON
Identify any male & female flowers about to open & peg them closed with a peg. It helps at this time to mark them with a flag or marker. In our garden we mark the male flowers with a blue flag & the female flowers with a pink flag.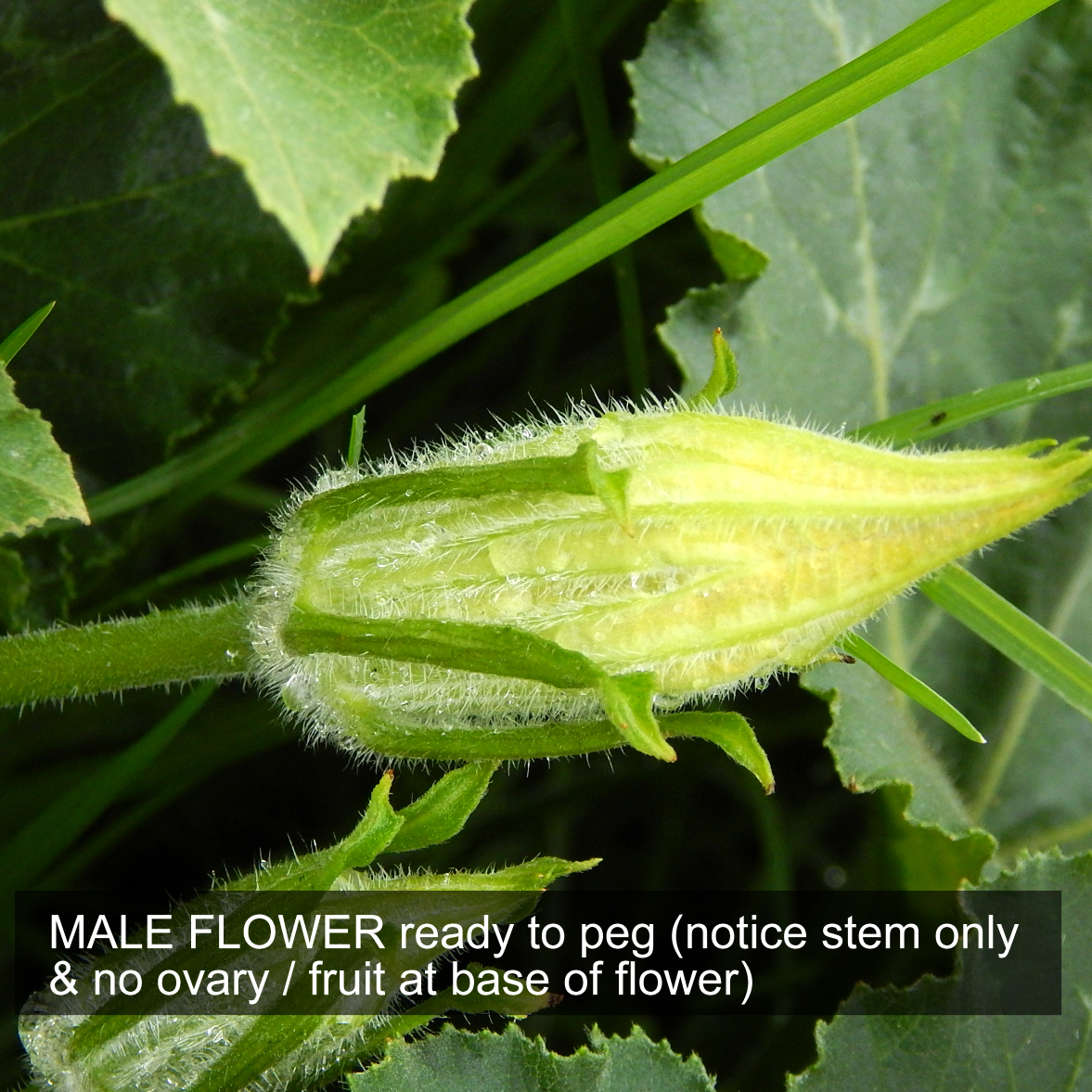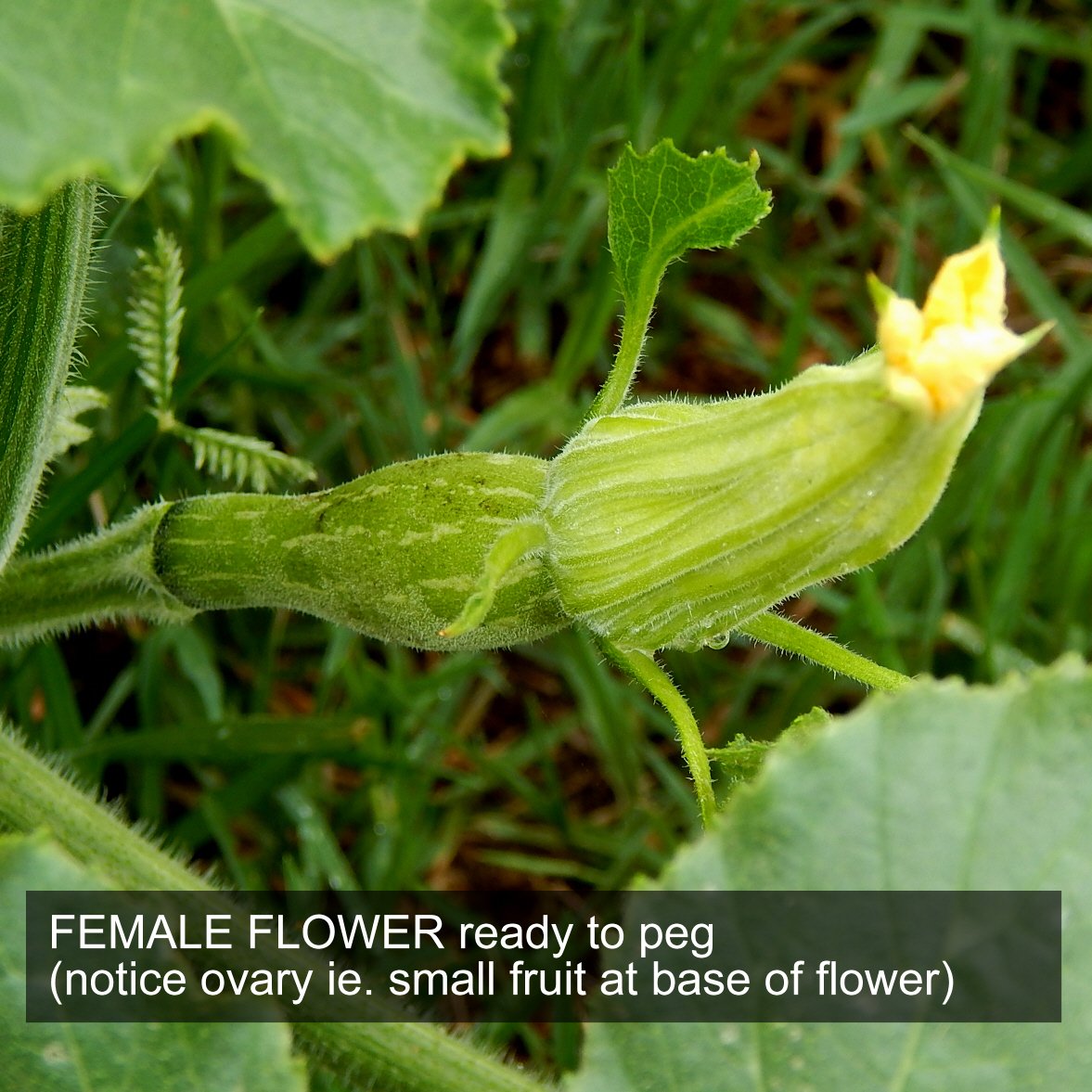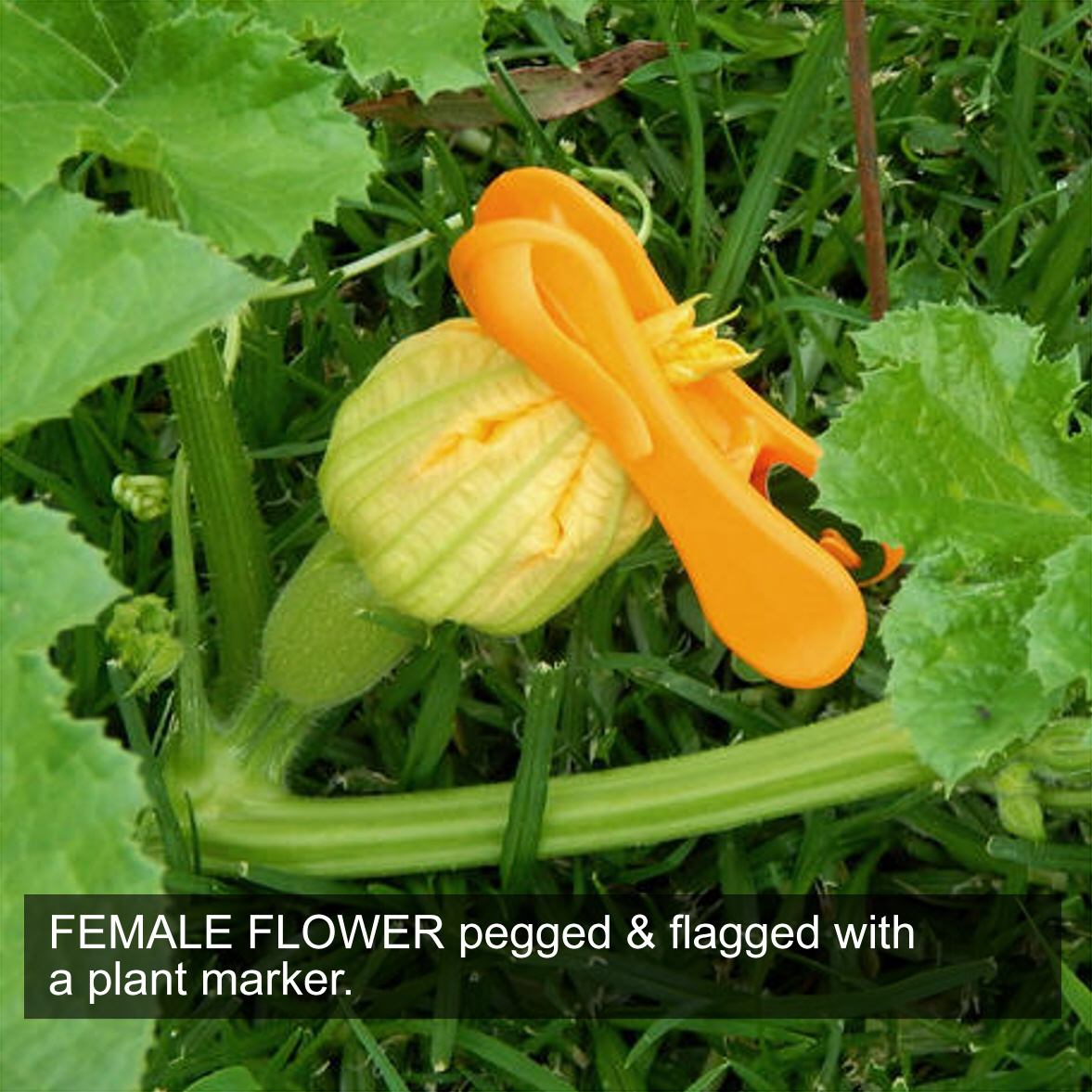 STEP 2: EARLY NEXT MORNING
Collect all male flowers. Locate female flowers & unseal & trim petals.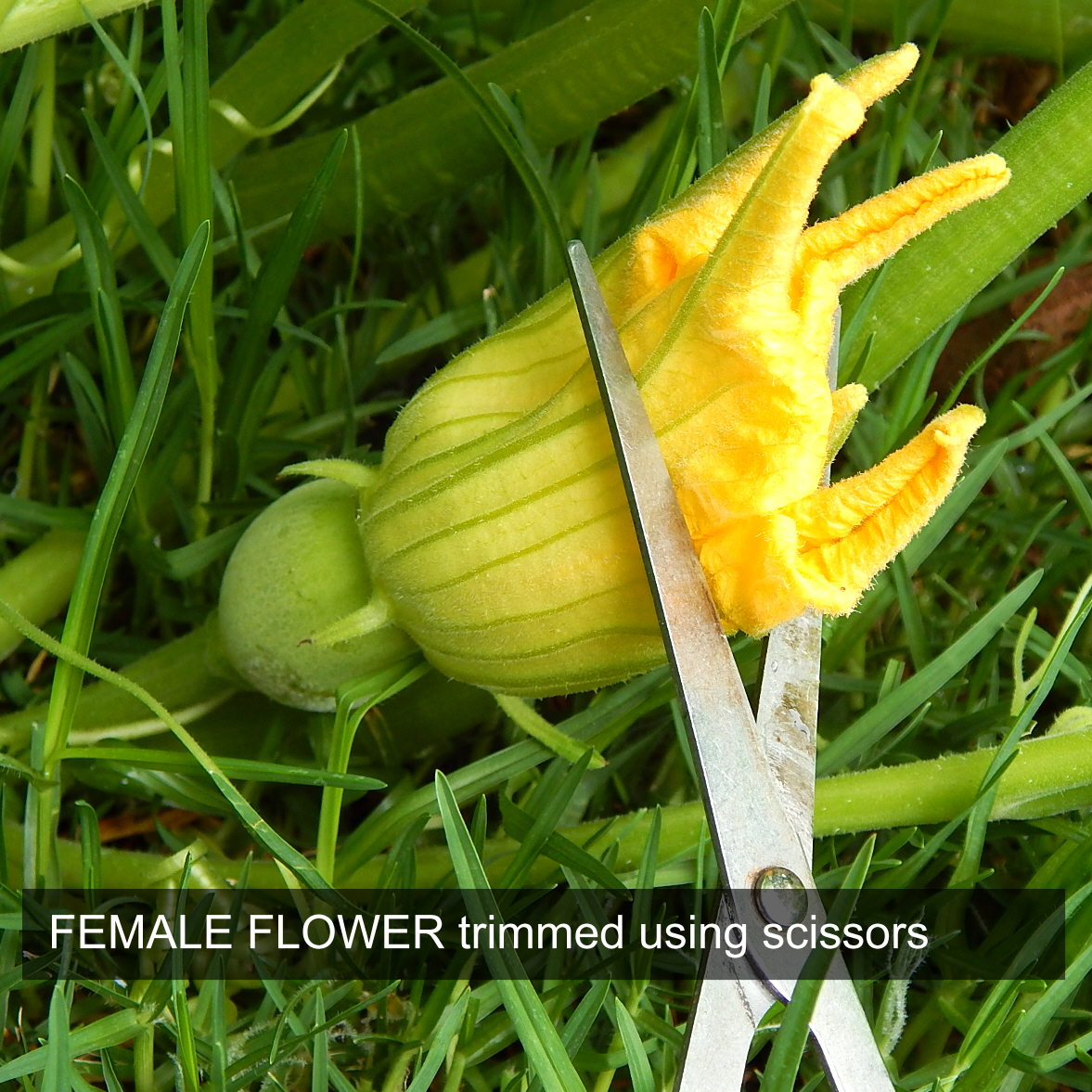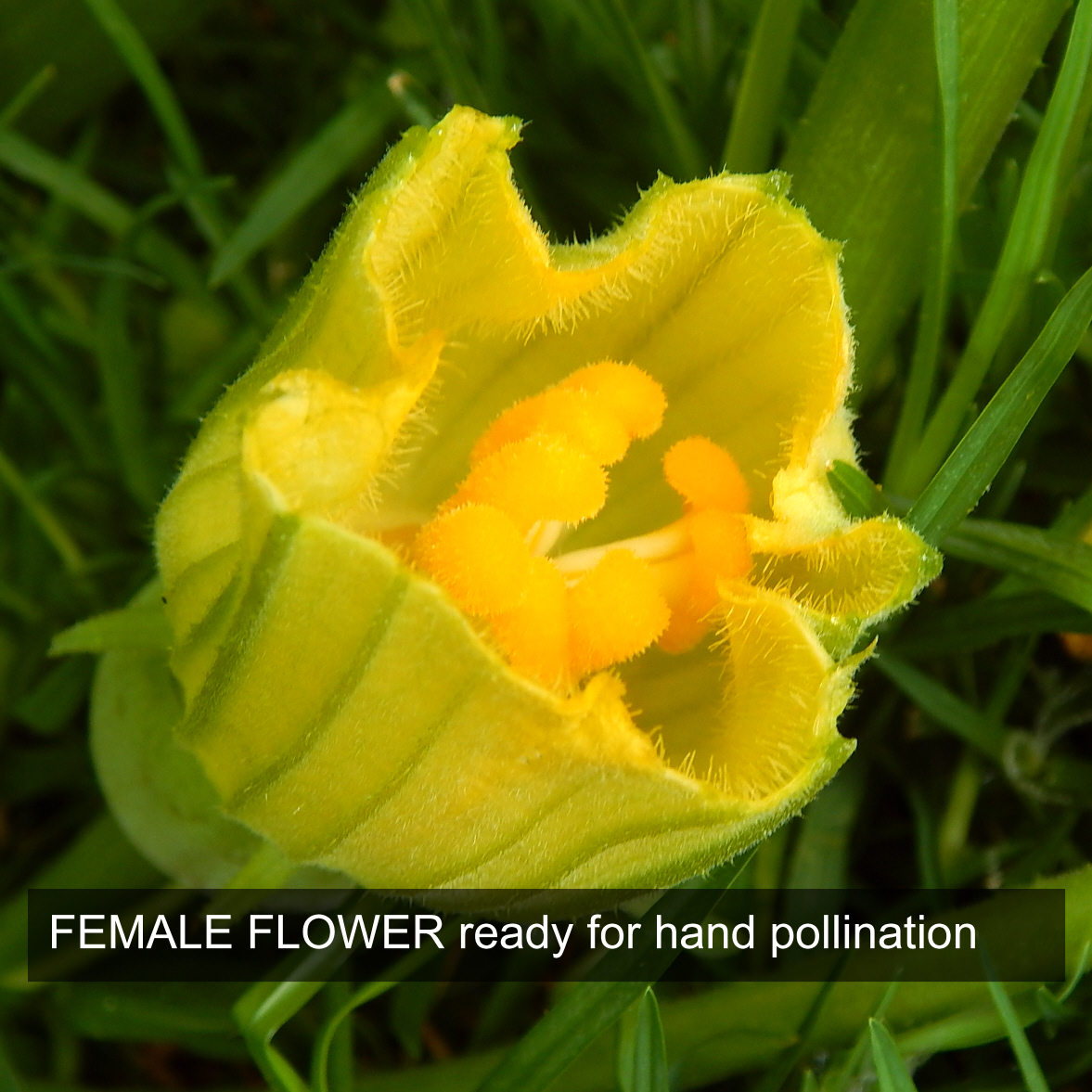 STEP 3:
Remove all petals from male flowers leaving only the centre bit coated in pollen (anther). Use this centre bit to brush pollen onto the female centre bit (stigma). You should see heaps of pollen being transferred onto the female bit at this stage.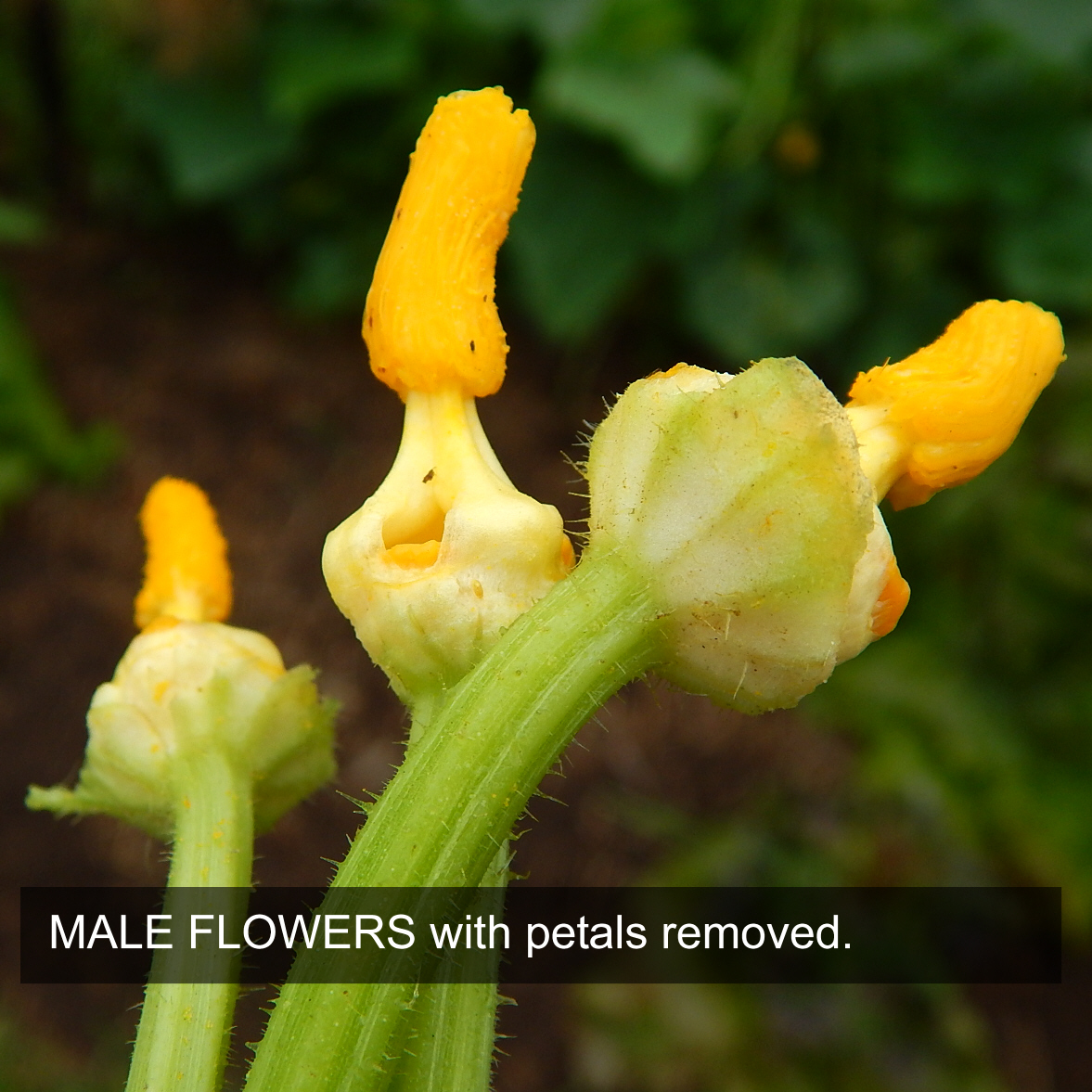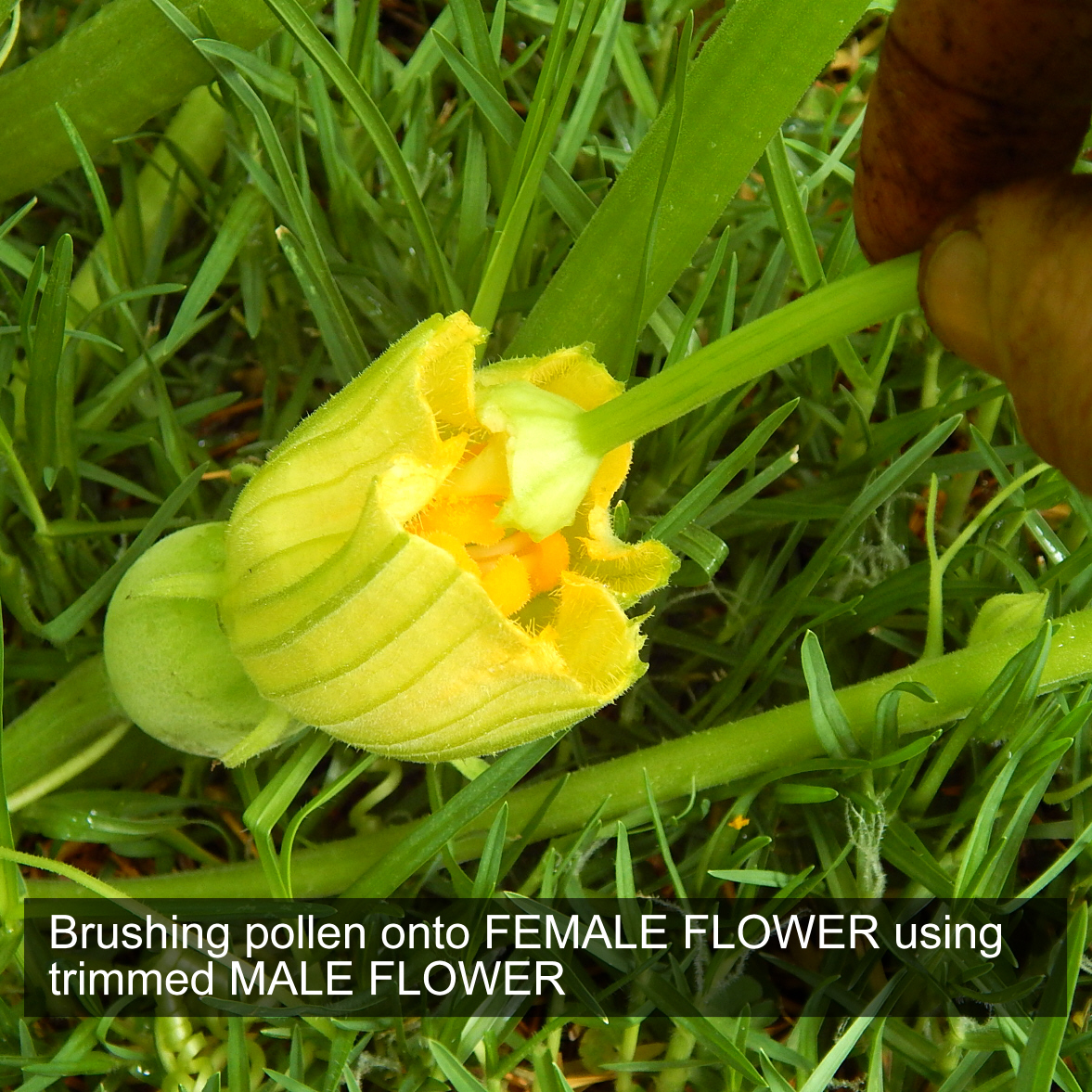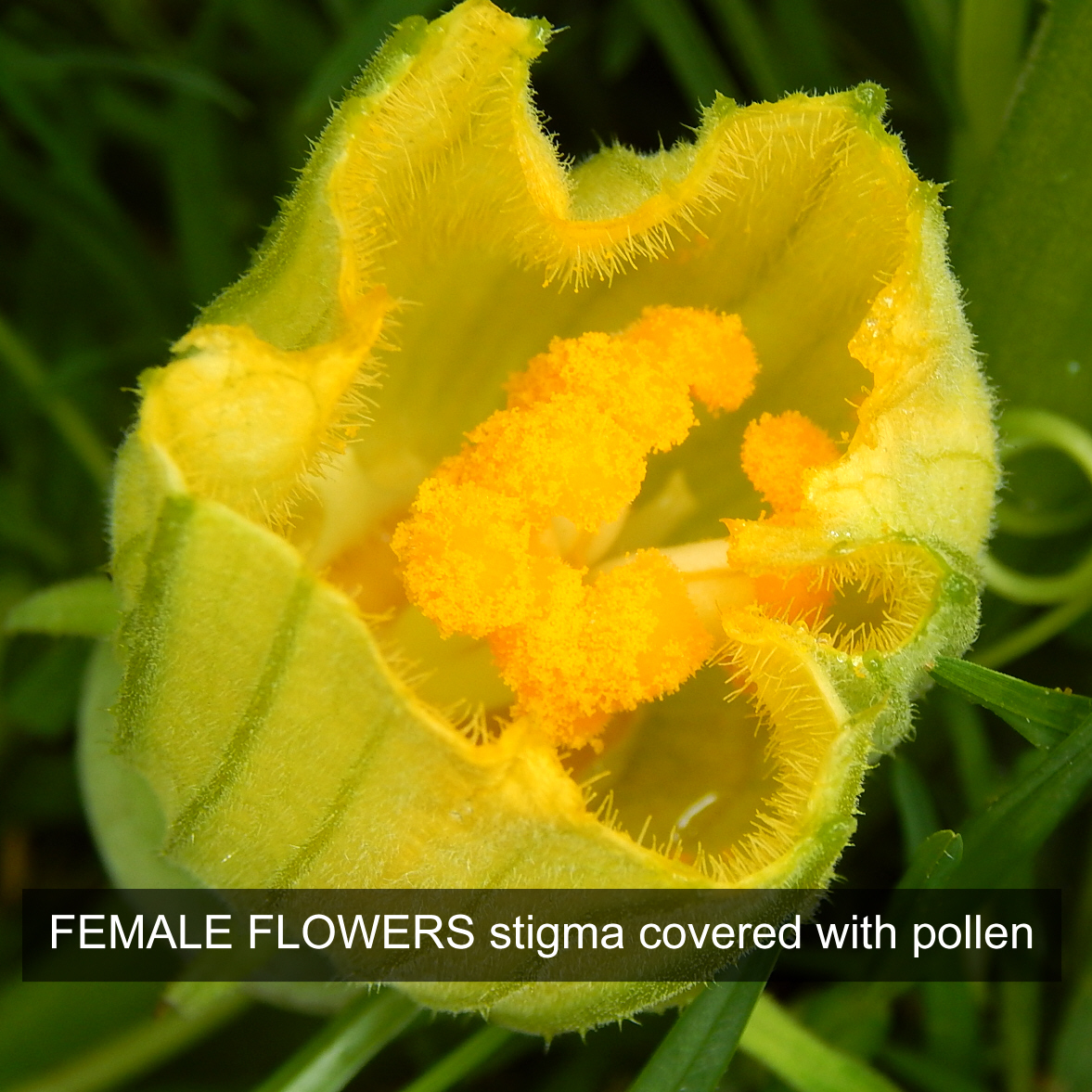 STEP 4:
Completely seal the female flower with masking tape & tag with flagging tape or something similar.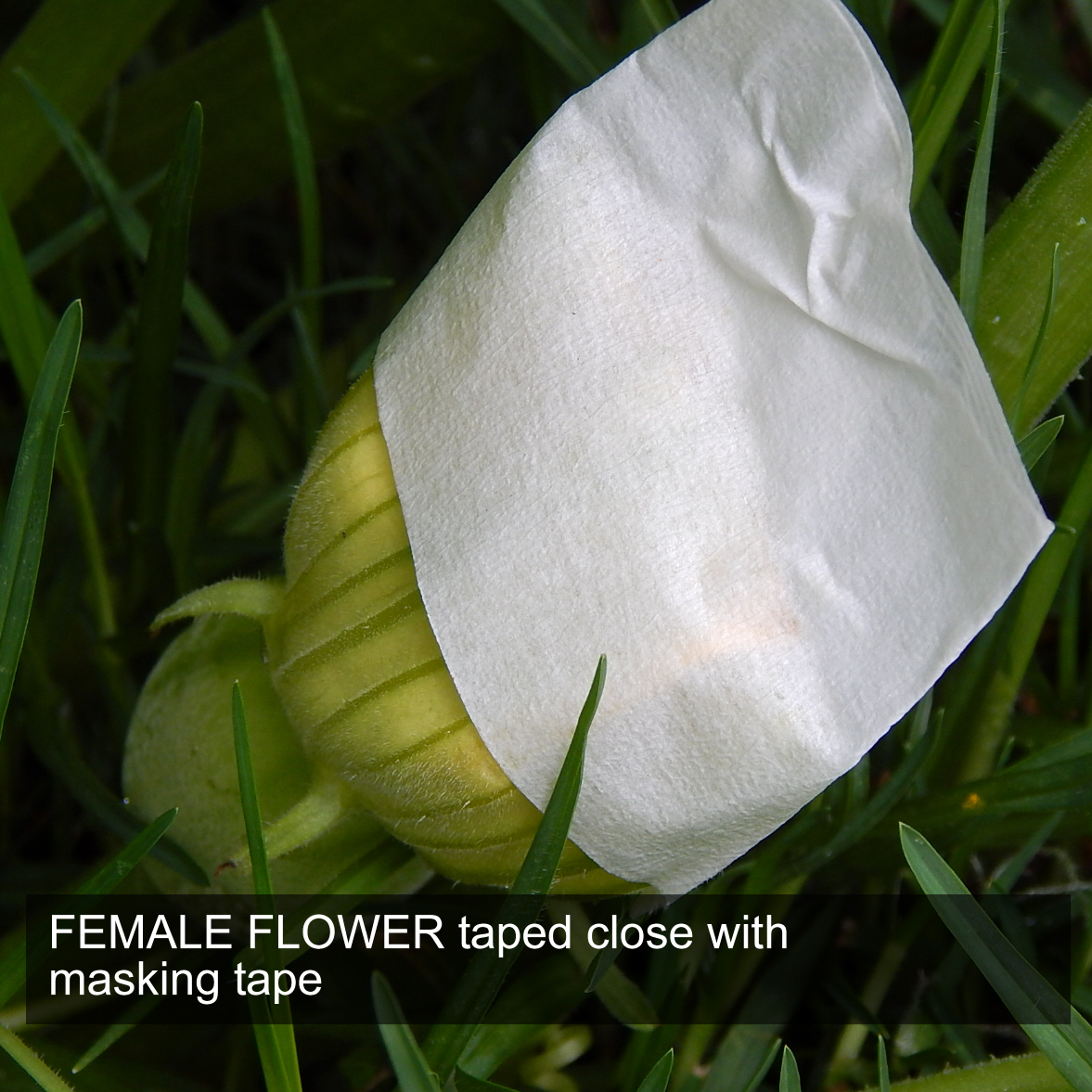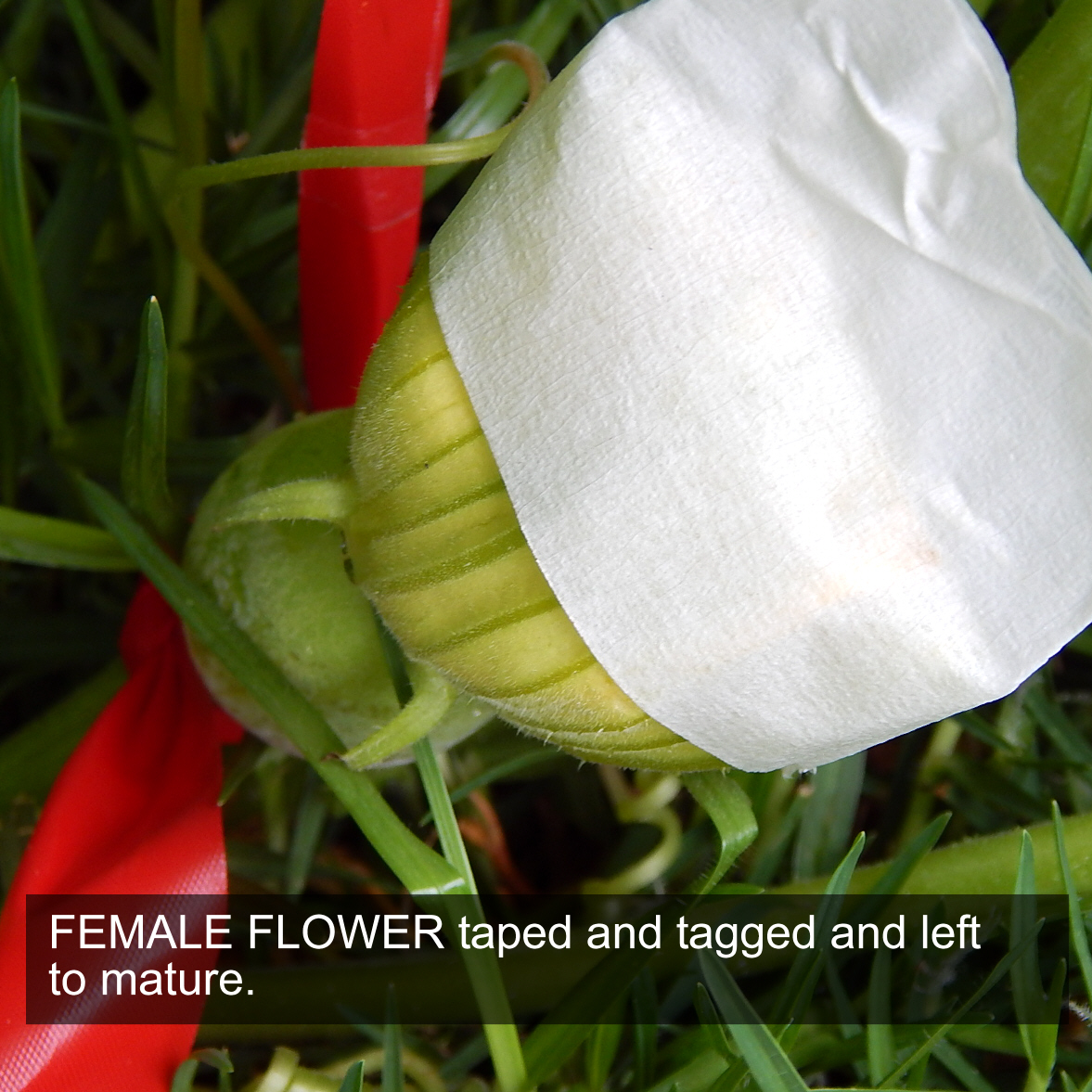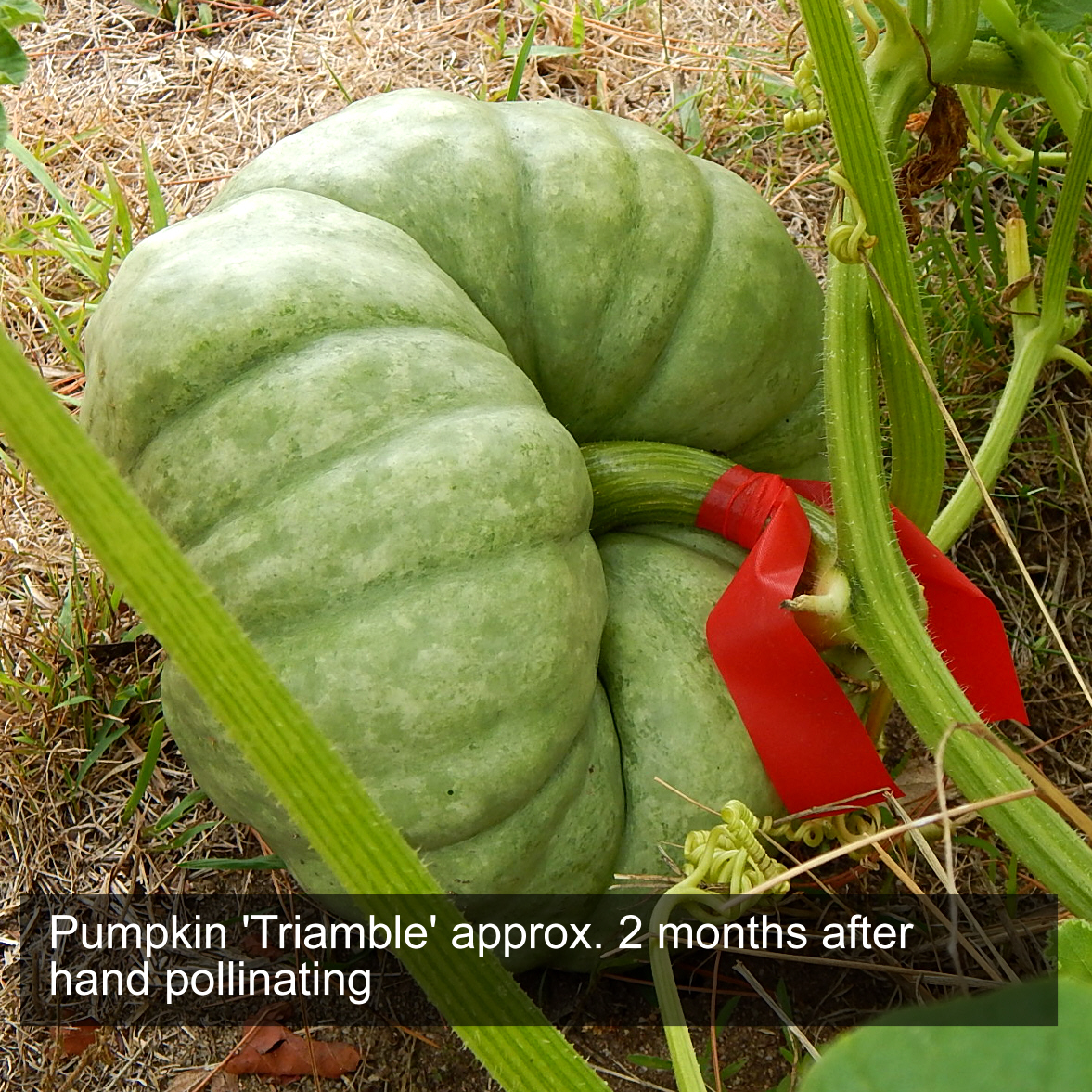 That's it - job done!
This same method may be used for hand-pollinating cucumber, melon, zucchini & squash varieties.
You may find the following tools useful.....
---