MORE INFO?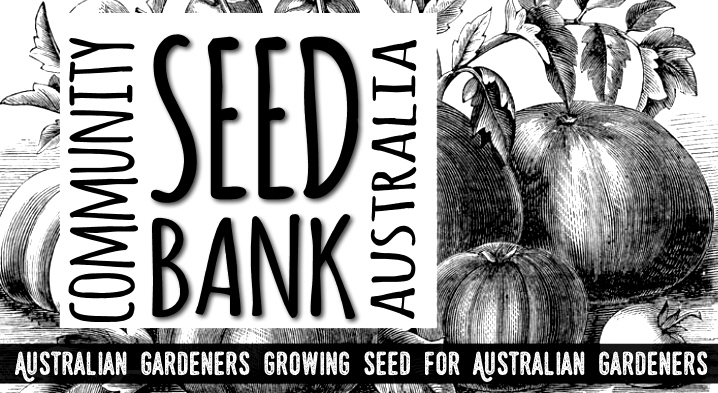 The UN Food and Agriculture Organisation (FAO) estimates that 75% of the worlds crop biodiversity has been lost. Research by the Rural Advancement Fund Inc. suggests that 93% of vegetable varieties have become extinct. In popular seed catalogues, whereas once (1903) there were 285 varieties of cucumbers available to gardeners, today only 16 remain; from 408 varieties of tomato only 79 remain. Similarly, 95% of cabbage, 91% of corn and 94% of pea varieties have been lost. (Seeds of Diversity, 2018). In 2008 the top 10 seed companies accounted for two-thirds (67%) of the global prioprietory seed market. (ETC Group, 2008)

Community Seed Bank (Australia) began in 2020 in response to a need for keeping our heritage seed varieties alive. Over the years, we have received many different heirloom and 'lost' varieties of seed which customers would send us. Seed which they have had in their families and passed down through the generations for us to grow out & redistribute. However with hundreds of different varieties in our care, the challenge became too much for us. Rather than let these varieties fade out, we started 'Community Seed Bank (Australia)'.
Many seed banks are simply places where seed is 'locked away' in vaults for future use. However, seeds are living and will slowly expire. Community Seed Bank (Australia) is a means where rather than seed being stored away for years it is regularly being grown out and replaced by fresh seed from home growers who are able to save the seed to sell back to us, and also obtain the benefit of the harvest as well.
'Seed knowledge is eroding even faster than seed biodiversity.'
(Matthew Dillon, Organic Seed Alliance)
For the home grower, the practice of saving seed, once common place due to necessity, has now largely been replaced by our reliance on the seed companies. We no longer hold the knowledge of how to save seed and keep it pure. It is simply easier to buy the packet of seeds from the store.
We recognise that the success of 'Community Seed Bank (Australia)' can only be achieved through the education of our registered home growers and members in traditional methods of seed saving.

By PURCHASING FROM OUR SEED BANK you are:
supporting Australian home growers (just like yourself)

​helping us to obtain rare & heirloom seed from both within Australia and overseas for the purpose of introducing it back into the Australian market

helping to educate home growers in traditional seed saving methods

keeping our vegetable heritage alive



By BECOMING A MEMBER of Community Seed Bank (Australia), all well as all of the above you also:
receive 10% off all seeds in the Community Seed Bank (Australia)

receive from 4 to 6 free seed packets depending on which membership is purchased (a random sample chosen by us)

receive our occasional newsletter on all things pertaining to seed, including seed saving tips and education

gain access to our full range of step-by-step seed saving guides (currently a work in progress)

​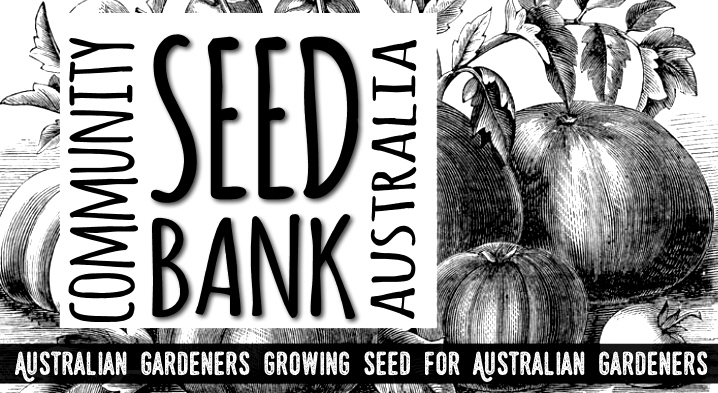 ---