Monthly Planting Guide
Author: The Lost Seed


A useful guide to what vegetables to sow and when in your region.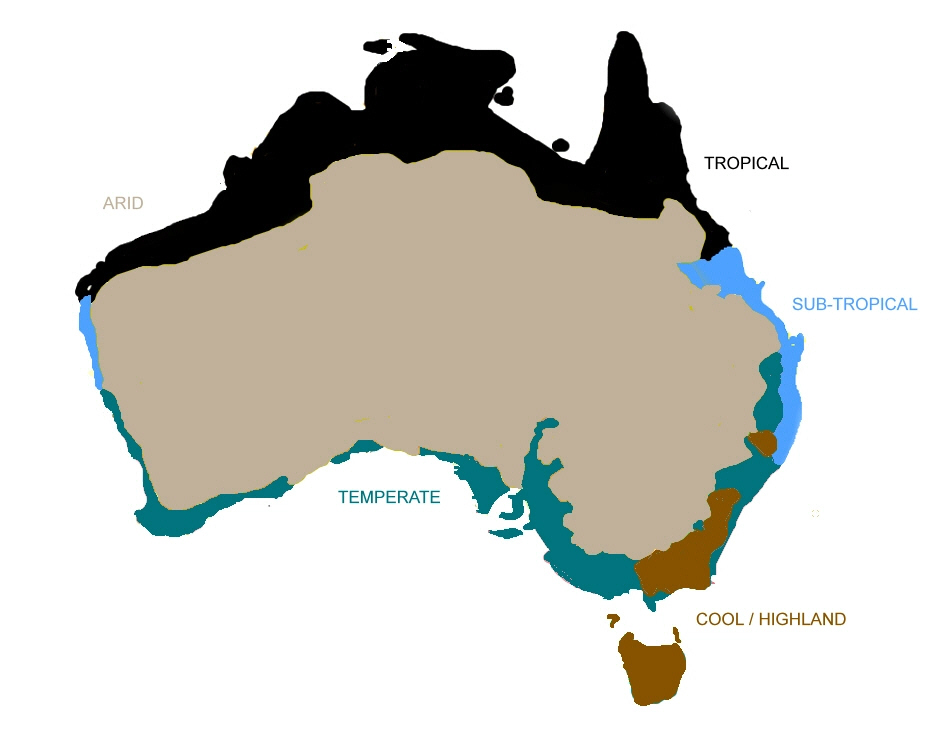 COOL / HIGHLAND (Coming Soon)
If you live in the mountainous and alpine regions of
NSW, Southern Tablelands, ACT, highland areas of
VIC and Tasmania. This includes areas of Armidale,
Guyra, Glen Innes, Canberra, Hobart and just inland
from Coffs Harbour.



SUB-TROPICAL (Coming Soon)
If you live in the coastal areas from just below
Townsville to Rockhampton continuing to just
south of Coffs Harbour, and in the coastal areas of
WA from Geraldton to Exmouth. Includes city of
Brisbane.

TEMPERATE
If you live in inland QLD, NSW Tablelands, in the coastal areas south of Sydney, coastal areas of southern Australia. This includes cities of Melbourne, Adelaide, Sydney and Perth and towns of Bunbury, Esperance,
Eucla, Seduna, Wollongong, Newcastle, Kangaroo Island, Toowoomba and Ballarat.
TROPICAL
If you live in the northern part of Australia from Exmouth in WA right through around the top of Australia to
Airlie Beach in QLD. Includes cities of Darwin, Cairns, Townsville.



ARID (Coming Soon)
If you live in the hotter, drier areas covering most of central Australia from Carnarvon in WA to the Great Dividing Range of Eastern Australia. This areas includes towns such as Alice Springs, Bourke, Kalgoorlie,
Emerald, Longreach, Charleville, Coober Pedy, Broken Hill, Mildura, Tamworth.